Support Article
Advantages of Compression Fittings
Compression fittings, our flagship range, have been around for nearly as long as time itself, which is a testament to the technology. However, given the range of fittings available on the market, why should you continue to choose Compression Fittings?
What is a compression joint?
A compression joint is a mechanism where a permanent, but also demountable, seal is formed by compressing an olive, or inner-ring, against a pipe.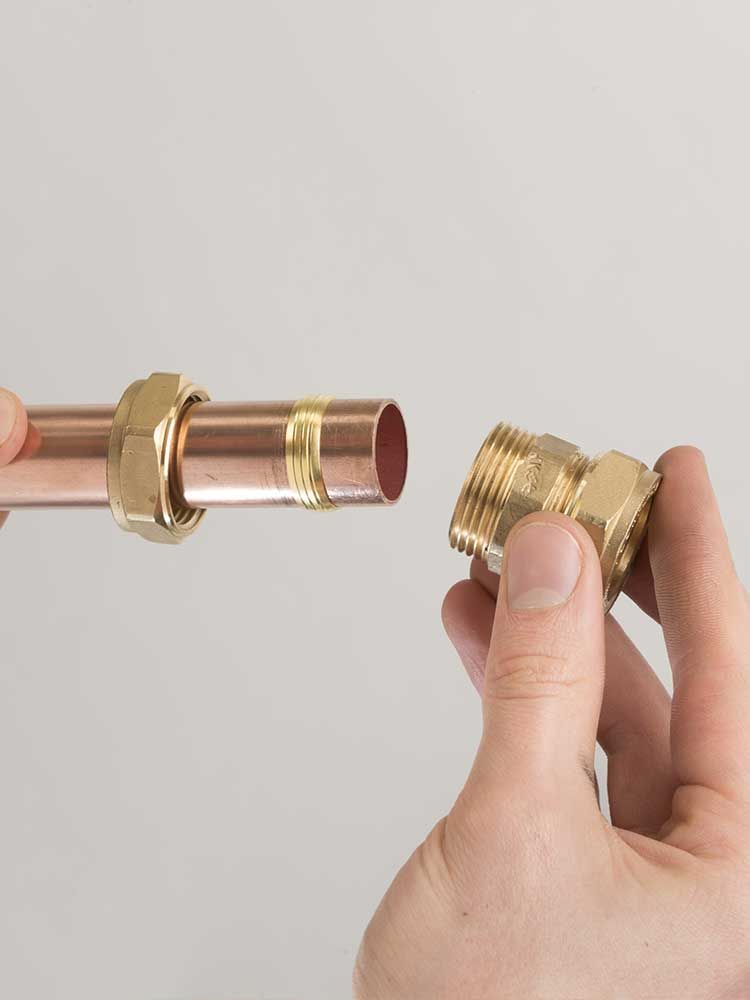 The compression joint itself consists of a three-piece assembly; A compression nut, olive, and the fitting body. The seal is formed by tightening the nut around the olive, forcing the olive to compress against the pipe, eliminating any excess space and preventing fluids, liquids or gases, from leaking. The olive and nut then work in conjunction to hold the fitting and pipe in place, allowing an uninterrupted flow of the liquid inside the connection.
Where are Compression Fittings used?
Compression have a wide-reaching list of applications. At a base level, they are used to connect two tubes or thin-walled pipes of the same or different materials.
They are most commonly used in the Automotive sector, Domestic and Commercial HVAC, Oil & Gas, Bio-tech, Semiconductor and R&D industries as well as Low Pressure Gas installations and other industrial services.
What are the advantages of compression fittings?
Heat-Free Connections

Compression fittings eliminate the need for soldering or welding a connection.

This is a huge advantage on construction sites where you cannot get a permit for hot works, or where it may otherwise be unwise to expose a naked flame.

Ease of Assembly

Compression jointing is easy to understand and install; Simply slide the pipe into the olive and fitting, and tighten the nut. Suitable for DIYers as well as professional installations.

Only Normal Tools Required

To install Compression Fittings, all you need are the materials and two adjustable spanners. Expensive tooling not required.

Easy to install with two adjustable spanners

Demountable Installations; Disassembly Possible

In the instance that your joint may need to be disassembled, for maintenance or otherwise, the joints can be undone and reassembled without damage to the connection.

Reusable Components

When decommissioning a system, you may wish to keep the Compression Fittings for your next installation. This is perfectly possible with Compression Fittings. You will just need to source some new Olives as the old ones will be inseparable from the old pipe. You can get new Olives from us here.

Always use Flowflex Olives with Flowflex Fittings!

Possible to Install Whilst Wet

Compression joints, inherently, can be installed in wet environments making Compression Fittings incredibly versatile. They will not only speed up installation times but can also be incredibly useful when fixing leaks.

Compatible With Multiple Types of Pipe

Compression Fittings are not exclusive to Copper Pipe. You can connect to many different types of pipe, and also between them to switch between different types of pipe.

Compression Fittings can be used on Plastic Pipe with Copper Inserts as well as Carbon Steel and Stainless Steel Pipe with the correct installation considerations.
Considerations
Overtightening
When assembling a compression fitting, avoid the temptation to over-tighten the nut. This has the potential to damage the olive or the tube itself. Once the nut stops turning with reasonable force, stop tightening. Easy, right?
Stress Corrosion Cracking
Stress Corrosion Cracking (SCC) very occasionally occurs in brass components when they are exposed simultaneously to tensile stresses and a corrosive medium. In this way, it is nearly always introduced during installation through over-tightening or contamination by a Stress Cracking Agent, such as ammonia.
Overall, SCC is avoided by adherence to good installation practice. You can check out more about SCC in our support article here.
Conclusion
For a fast, cost-effective, reliable and easy assembly, you can't beat a compression fitting.
If you want to learn more about Compression Fittings or send us an enquiry, check out our Compression Products here. For anything else, you can always contact us using the link below.